MSPT Belle of Baton Rouge $100K Guarantee Main Event Kicks Off Friday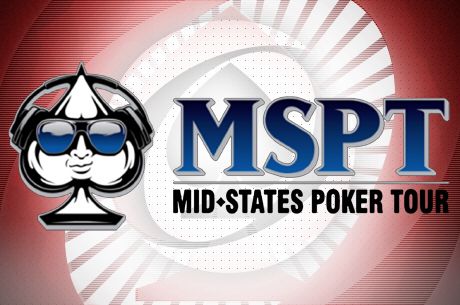 This weekend, the Mid-States Poker Tour (MSPT) will host the penultimate stop of Season 5 at the Belle of Baton Rouge Casino in Baton Rouge, Louisiana. Qualifiers and side events have been running all week, but the capstone $100,000 guaranteed $1,100 buy-in Main Event kicks off Friday, Nov. 21 and runs through Sunday, Nov. 23.
It marks the second time the MSPT will be in town after their inaugural stop back in Feb. That tournament, which took place during Mardi Gras, attracted 118 entries and surpassed the guarantee by creating a prize pool of $118,000. Shawn Schoreck won that event.
"The MSPT is looking forward to returning to Baton Rouge for the second time," said MSPT owner and operator Bryan Mileski. "The first go around was a success as we surpassed the guarantee, and we even got the 'Chainsaw' himself, Allen Kessler, to play in his first-ever MSPT event. We're expecting even more runners for our latest visit as more than a few players are sure to make the trip if for no other reason to chase precious player of the year points."
With only two stops remaining, the MSPT Season 5 Player of the Year race is really heating up. Right now, Mike Deis sits atop the leaderboard with 3,350 points, but both Kou Vang, who kicked off his POY push at the Belle of Baton Rouge back in Feb., and Jason Zarlenga, who has won two events so far this season, are close behind with 3,150 and 3,100 points, respectively.
Beginning Friday evening, the PokerNews Live Reporting team will be bringing you live updates from the tournament and won't stop until a winner is determined on Sunday night (or Monday morning).
"The Belle has been trying out a lot of new things over the last year or so, and putting on poker tournaments is great for the players in Louisiana and the Gulf Coast," Gulf Coast Poker's Bill Phillips told PokerNews. "There are some great choices these days and its important for the local casinos to offer superior products and compete for players' dollars. Sometimes poker players get taken for granted a bit, so the more places fighting for us, the better. Poker players come in and play the pits, feed the slots, eat at the restaurants, and provide a lot of revenue for casinos besides just rake. The Belle recognizes that, so you have to applaud their management team, and I think it's important for local players to support casinos looking to improve the scene, by coming out to their events."


Similar topics
---
Permissions in this forum:
You
cannot
reply to topics in this forum